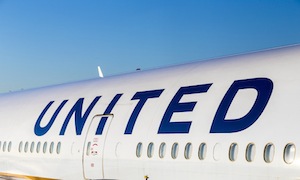 United Airlines has settled out of court with a passenger who was physically removed from a plane and bloodied during the incident which was caught on video and circulated around the world.
Terms of David Dao's settlement with United Airlines are confidential, said a press release issued by representing law firm Corboy & Demetrio. 'United has taken full responsibility for what happened on Flight 3411 without attempting to blame others including the City of Chicago,' said attorney Thomas Demetrio in the statement. He continued: 'For this acceptance of corporate accountability, United is to be applauded.'
Broken nose
Mr Dao, who had boarded the Louisville, Kentucky-bound flight at Chicago's O'Hare International Airport, suffered a concussion, broken nose and lost two teeth during his forcible removal by police employed by the city's Department of Aviation, according to his lawyers.
The start of the affair
The affair began when some airline crew members needed to get from the windy city to Louisville for work the following morning. Despite requests, no one on the flight volunteered to give up a seat in exchange for an $800 travel credit and accommodations for meals and hotels. As a result the company's automated system selected those to be bumped – Mr Dao, his wife and two other passengers. However the  Vietnam-born doctor insisted he needed to see patients the next day and vigourously refused to vacate his seat.
Updated policies
In the wake of the global incident United has amended its policies for oversold flights, making 10 changes and claiming that it would pay as much as $10,000 to passengers who voluntarily give up their seats.