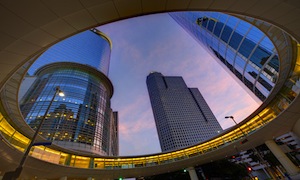 Three former partners at Baker Potts LLP have stepped out on their own forming Houston-based civil trial law firm Jordan, Lynch & Cancienne PLLC.
The co-founders Kevin Jordan, Walter Lynch and Michael Cancienne  have a long history together having worked together at Baker Botts for more than a decade. In total they have tried more than 60 cases to verdict combined. Two others who also worked at Baker Botts – Amir Halevy and Susan Thomas – as an associate in the trial section and as special counsel, have also joined the new firm.
New company
Jordan, Lynch & Cancienne handles a variety of commercial litigation, with a focus on products liability and disputes involving construction, trade secrets and catastrophic personal injury claims. 'We have the breadth of experience to litigate the same types of cases big firms are handling, and we look forward to continuing to try cases for our clients,' Mr Lynch said in the release.
Latest launch
This is the latest new law firm to be launched in the Houston market and follows on the heels of Bell Rose PC created by  Chris Bell, former Houston mayoral candidate and Ben Rose, a former candidate for the Texas legislature and Johnson Garcia LLP which was launched by Daniel Johnson and Juan Garcia  both formerly with Sutherland Asbill & Brennan LLP earlier this year.