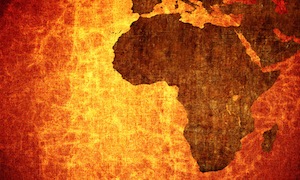 Adam Harris, a partner at pan-African law firm Bowmans, is the new president of Insol International – which also represents the first time Africa has produced the top office-bearer at the world's leading insolvency association.
Harris is the first African president of Insol which has 10 000 members worldwide and only the second from a developing economy, after Sumant Batra from India. He took over as President at Insol's recent quadrennial congress in Sydney, Australia. Mr Harris is a highly respected South African restructuring and insolvency lawyer, at Bowmans and advises on all aspects of restructuring and business deals across Africa.
'Moving in right direction'
'In Africa, there are currently fewer modern insolvency legislative regimes than in any other region of the world, but the continent is moving in the right direction in terms of adopting legislative frameworks to deal with insolvency and restructuring,' explained Mr Harris.
Recovery rate low
Despite the movement towards implementing effective insolvency law in Africa, the recovery rate in Sub-Saharan Africa, according to the World Bank Ease of Doing Business Report 2017, is low at 20.1 cents on the dollar, with an average recovery time of three years. The Middle East and Africa also have a low recovery rate at 26 cents to the dollar. Compare this to the OECD countries which have the highest recovery rate, at an average of 73 cents to the dollar. "Hopefully as the laws are implemented, the recovery rate in developing countries will increase," said Mr Harris.
Insol role
Insol sees its role to actively assist in developing cross-border insolvency policies, international codes and best practice guidelines on insolvency law. It also undertakes research into international and comparative turnaround and insolvency issues, liaises with government advisory groups, and works closely with international bodies such as the World Bank Group and UNCITRAL.