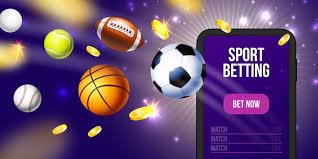 Obtaining a gaming license for sports betting in Ghana involves a thorough process that requires adherence to regulations from key government agencies. Here's a breakdown of the process:
Registration with Registrar General's Department:
   -Incorporate a Company: The entity must be an incorporated Ghanaian company under the Companies Act, 2019 (Act 992).
   -Private Company Limited by Shares: The structure for a sports betting business should be a private company limited by shares.
   -Board of Directors: Appoint a minimum of two directors who are natural persons over 18 years, with at least one being ordinarily resident in Ghana.
   -Company Secretary and Auditors: Appoint a company secretary, who may be a barrister or solicitor, and the first auditors.
   -Business Name: Choose a business name, confirm its availability, and register with the Ghana Revenue Authority for a tax identification number (TIN).
   -Constitution: Prepare and sign a constitution stating essential details about the company.
Registration with the Ghana Investment Promotion Centre (GIPC):
   -Certificate of Compliance: After receiving the certificate of incorporation, apply for a certificate of compliance from the GIPC.
   -Minimum Capital Requirement: For sports betting, the minimum foreign capital requirement is $500,000. If a Ghanaian partner is involved, the foreign investor must invest at least $200,000.
Registration with the Gaming Commission of Ghana:
   -Company Requirements: The organization must be a limited liability company, have an identifiable office, and a registered service mark or logo.
   -Minimum Stated Capital: The minimum capital requirement for sports betting is $2,000,000.
   -Criminal Clearance Certificates: Obtain criminal clearance certificates for all directors, submit a tax clearance certificate, and ensure the organization is partly or wholly Ghanaian-owned.
   -License Fees: Pay the license fee to the Gaming Commission
Additional Mandatory Registrations:
   -Ghana Revenue Authority: Register for tax purposes and obtain a tax clearance certificate.
   -Social Security and National Insurance Trust (SSNIT): Register and contribute for employees' retirement benefits.
   -Data Protection Commission: Register to collect and process personal data legally.
   -Business Operating Permit: Obtain a permit from the local assembly where the business operates.
   -Business Account: Open a corporate account with the minimum capital requirement.
Tax Liabilities:
   -Understand and comply with Ghana's tax structure, covering individual and corporate income taxes, Gross Gaming Revenue, and Withholding Taxes, among others.
 .
Legal Compliance and Reporting:
   – Ensure ongoing compliance with all regulatory requirements.
   – Regularly report to the relevant authorities as stipulated by the Gaming Commission and other regulatory bodies.
 Important Notes:
-Joint Venture: Sports betting may require a joint venture, and foreign entities must comply with GIPC standards for joint ventures.
-Fees: Be aware of the various fees associated with registration, licensing, renewal, and operational aspects.
Legal Disclaimer:
The legal notice emphasizes that the contents of the publication are for reference purposes only, and specific legal advice should be sought based on individual circumstances.
Please consult legal professionals for the most accurate and up-to-date advice tailored to your specific situation.
About the Contributor
Mr. David Yaw Danquah, Esq., is the founder and Managing Partner of Legalstone Solicitors, a leading law firm in Ghana specializing in Corporate and Commercial, Mining and Infrastructure, Family Law, Debt Recovery and Restructuring, Real Estate, Construction Law, and Commercial Arbitration.