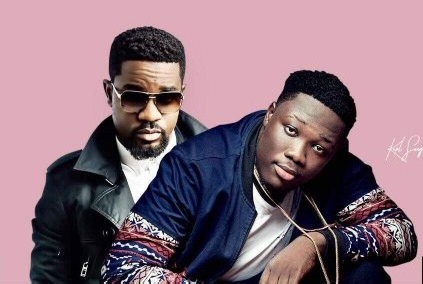 Kloma Hengme, a Krobo youth group has served Kurl Songx, owner of the 'Jennifer Lomotey' banger a letter for using denigrating words against Krobo women in the song, Citi Showbiz has gathered.
The letter signed by their lawyer Kwadwo Appiagyei-Atua (Dr) Solicitor and Barrister-at-Law, was presented to David Kojo Kyei aka Kaywa, the manager of the artiste on Wednesday, 14th June, 2017.
This comes few days after they had released a press statement asking the owners of the song to edit out the derogatory phrase against Krobo women and apologise.
In the song that features rap 'King' Sarkodie, he raps: "Krɔbɔ nii baa papa a ahweneɛ da ne sisi. Ɔkɔmfo Anɔkye de adwaman no abɔ ne dua." This literally translates as "A good Krobo lady with beads around her waist. Okomfo Anokye has cursed her with promiscuity."
Okomfo Anokye is great priest of the Ashanti Kingdom who is believed to have cursed Krobo women with promiscuity.
'History' has it that some Krobo girls were cursed by Okomfo Anokye with promiscuity because they had seen his nakedness when he was bathing by the riverside.
In the letter, Kloma Hengme makes these demands:
Issue an immediate order to the relevant media houses asking them to halt playing the "Jennifer Lomotey" song on their airwaves;
Expunge or cause to be expunged the portion of the lyrics which my clients find offensive and defamatory or completely ban the use of that song from the airwaves;
Expunge or cause to be expunged all audio and video clips of the song which are found on various social media platforms that are registered in your name;
Write an unreserved apology to the Chiefs and people of the Krobo Traditional Area, including a statement to the effect that such an offensive act will not be repeated against the Krobo people;
Make a statement to the general public advising them to desist from transferring or sharing the song which contains the offensive lyrics with anybody else; and,
For denting the image of the Krobo people and dragging their hard earned reputation in the mud, pay a compensation of two million Ghana cedis (GHS2,000,000) to the Krobo people.
They added that failure for the owners of the song to respond to these demands WITHIN A WEEK of receipt of this letter will result in legal action being taken against them without further notice.
Attempts to get Kaywa to speak to the issue proved abortive.
Read the full letter below:
–
Source: Kwame Dadzie/citifmonline.com/Ghana