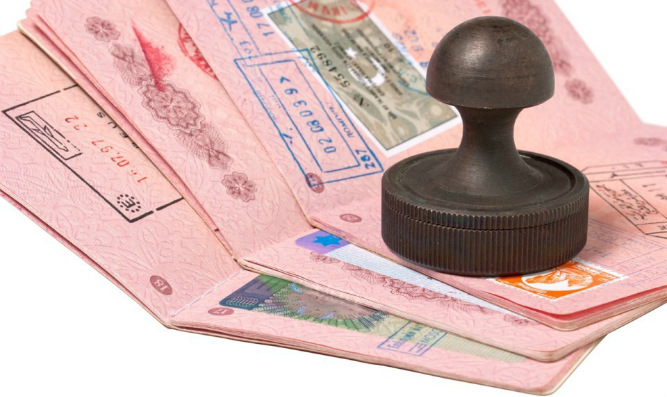 Introduction
In Ghana, no foreigner shall employ or accept employment unless that person is granted a work permit or immigrant quota. Work permit or Immigrant quota is an authorization granted to an employer or employee to engage in lawful and gainful employment in Ghana. The work permit or immigrant quota specifies the job title. It indicates the employer by whom that person is employed, and the holder cannot engage in any other employment, business, profession, or occupation in Ghana for reward than what is specified by the work permit or Immigrant quota.
Usually, a work permit is valid for one (1) year with the option of renewal. It must be noted, however, that a foreigner that has been granted a work permit or immigrant quota cannot start working immediately in Ghana unless that person is granted residence permit by the Director of Immigration to remain and work in the country.
From the foregoing introductory remarks, it is essential for foreigners intending to work in Ghana to apply and obtain a work permit from the relevant authorities before the commencement of work. For these discussions, the relevant authority is the Ghana Immigration Service.
Application
Application for the work permit shall be lodge at the Ghana Immigration Service. Forms for the application can be obtained from the Ghana Immigration Service office in Accra, Ghana. The forms ought to be completed and signed by the applicant.  The Applicant is expected to provide accurate and credible answers to all questions asked.
Submission of Application Forms and Related Documents
To apply for a work permit from the Ghana Immigration Service, the following related documents ought to accompany the application forms;
Cover Letter.
Biodata page of the prospective employer's passport.
Company's certificate of Registration
Company's certificate of incorporation.
Company's certificate for commencement of business
Valid Tax Clearance Certificate of the Company
Medical Report of the Prospective Employee
Police Report of the Prospective Employee
Professional and Educational Certificate of Applicant
Employment Contract issued by the Company
Completed Application Documents/ Forms
CV
Additional Documents
The following documents usually must accompany the application for the work permit in Ghana.
Medical report
Police clearance report from home country
Passport pictures (current one)
Appointment letter if employed
Legal Advice
Usually, under some circumstances, some additional documents may be requested by the Ghana Immigration Service. However, this depends on the individual applicant's circumstances and the type of work he is being engaged and or employed to do in Ghana. There is, therefore, the need to seek legal advice before applying for a work permit in Ghana.
Assessment and Evaluation of Application
Once submitted, Ghana Immigration Service will cause an extensive review of the application to ascertain whether all relevant documents have been submitted in consideration of the work permit. In some instances, the outcome of the evaluation could be any of the following;
Application refused- meaning the application lacks merit.
Additional information required- meaning recommendation for approval will be subject to additional information being provided.
Application approved- meaning the application satisfies all the requirements hence granted by the Ghana Immigration Service.
Notice of Issuance of Permit
The Applicant shall be informed by the issuance of the work permit by the Ghana Immigration Service for pick up.
Notes on contributor
Mr David Yaw Danquah is the founder of Legalstone Solicitors LLP, a boutique law firm in Ghana with a concentration on Corporate and Commercial, Mining and Infrastructure, and Real Estate and Construction Law.
David's areas of focus are Corporate and Commercial, Mining and Infrastructure, Debt Recovery and Restructuring, and Commercial Arbitration.
David has advised on numerous investments, infrastructure, and mining-related transactions. He has an impeccable record of providing technical savvy and exceptional client services.
David is a graduate of Kwame Nkrumah University of Science and Technology (KNUST), Kumasi, where he received his Bachelor's Degree in Law (LL. B) and the Ghana School of Law, where he studied and received a Post Graduate Qualifying Certificate in Law (PQCL). He holds a Certificate in Negotiation Mastery from Harvard University. Presently, he is pursuing an LL.M in International Dispute Resolution at the prestigious Queen Mary University of London, United Kingdom.
David is a member of the Ghana Bar Association, Association of International Petroleum Negotiators (AIPN) and Institute of Energy Law (IEL) based in Houston, U.S.
Legal Notice
The contents of this publication, current at the date of publication set out above, are for reference purposes only. They do not constitute legal advice and should not be relied upon as such. Specific legal advice about your particular circumstances should always be sought separately before taking any action based on this publication.
© Legalstone Solicitors LLP