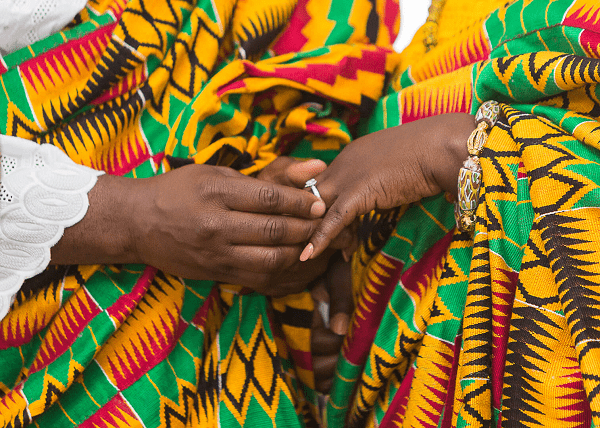 It must be stressed that customary marriage is Ghana's most common form of marriage contracted in Ghana. Customary marriage is performed in accordance with the parties' customary rites. The strict compliance with the traditional customary rites of the parties to the marriage bestows validity to the marriage. In other words, the validity of the customary marriage is measured in the light of the traditional rites performed.
The specific customary rites that are followed vary from one ethnic group to another. However, in all cases, customary marriage involves a gathering at which the bridegroom's family makes payment of a bride price to the bride's family, followed by the bride being asked if she will accept the bridegroom as her husband.
The essentials of a valid customary marriage were succinctly stated by OLLENU J (AS HE THEN WAS) in YAOTEY V. QUAYE (1961) RE CAVEAT BY CLARA SACKITEY as follows:
Agreement by the parties to live together as man and wife.
Consent of the man's family that he should have the woman to be his wife; that consent may be indicated by the man's family acknowledging the woman as the man's wife.
Consent of the woman's family that she should be joined in marriage to the man; that consent is indicated by the acceptance of drink from the man or his family or merely by the woman's family acknowledging the man as the woman's husband.
Consummation of the marriage by cohabitation.
It must be noted that the partial performance of the party's customary rites relating to the marriage does not clothe the union with the validity needed to qualify as a valid customary marriage.
I must add that customary marriage is potentially polygamous. As such, there is no legal limit to the number of customary wives a man can have, nor is there a limit to the number of such marriages that can be legally registered under the law, that is, the Marriages Act 1884-1985 (CAP 127).
The potentially polygamous nature of the marriage distinguishes it from that of marriage under the ordinance.
Legal Notice
The contents of this publication, current at the date of publication set out above, are for reference purposes only. They do not constitute legal advice and should not be relied upon. Specific legal advice about your particular circumstances should always be sought separately before acting based on this publication.
© Legalstone Solicitors LLP