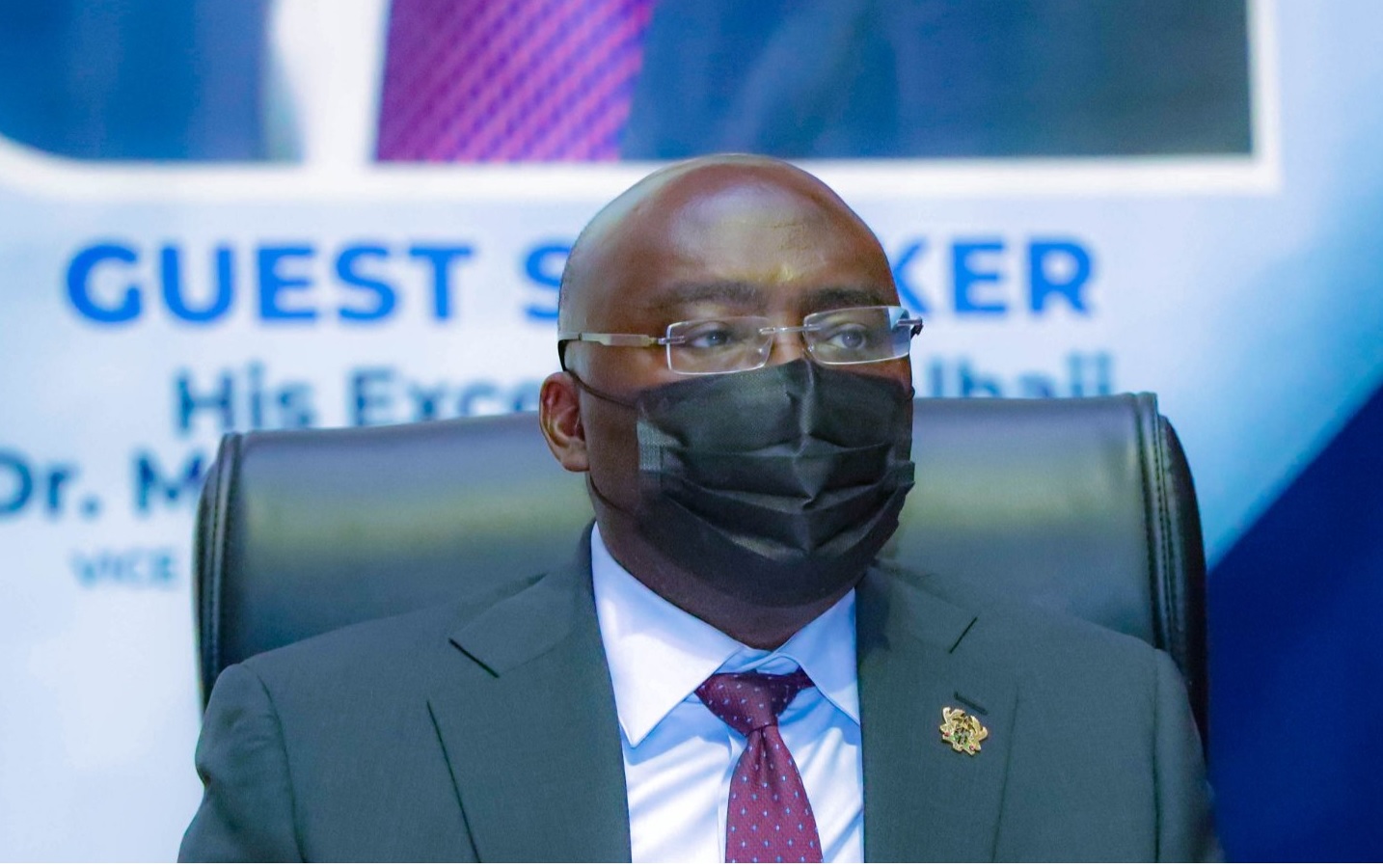 Plans are far advanced for the establishment of a Minerals Development Unit at the Agricultural Development Bank to provide financial support to small scale miners as part of efforts to reduce the involvement of foreigners in the mining sector.
The initiative which will commence early next year, will be spearheaded by the Ministry of Lands and Natural Resources.
This was stated by the sector Minister Samuel Abu Jinapor at the maiden edition of the Responsible Small-Scale Mining Awards in Accra.
Vice President Mahamudu Bawumia who graced the occasion, applauded small scale miners for partnering government in the fight against illegal mining which threatens the sustenance of water bodies and the environment.
Vice President Bawumia lauded the small-scale miners for exercising restraint and not resorting to the use of illegal ways to mine.
He said Ghana's Gold production has increased significantly with small scale mining contributing about 35% to the production.
The Vice President said through deliberations of the Economic Management Team the 3% withholding tax has been revised to 1.5 bringing relief to industry players. He said that the government's desire is to ensure responsible mining hence the fight against illegal mining.
He expressed gratitude to the industry players for cooperating with the government for the collective good of the country.
Minister of Lands and Natural Resources, Samuel Abu Jinapor, said government is not against small-scale mining.
He announced that the Ministry will from next year pursue new measures to deepen the fight against galamsey. This includes the establishment of a Minerals Development Unit and implementation of the L. I 2404 to track all earth moving equipment in mining.
General Secretary of the Ghana National Association of Small Scale Mining, Godwin Armah, pledged their commitment to fight illegal mining.
He said the Association also shares in the government's Ghana Beyond Aid agenda.
The Awards Scheme to be observed annually will recognize small scale miners who have complied with regulatory and operational requirements including adhering to health, safety, environment and other operating standards in mining.
It also seeks to encourage responsible small-scale mining in the country. Clement Ahjormahey was adjudged the Best District Officer in small scale mining.
The Managing Director of Daakye Mining Enterprise, Bright Kwabena Obeng took home the Most Promising Small Scale Miner and the Overall Best Small Scale Miner, Obeng Mining.