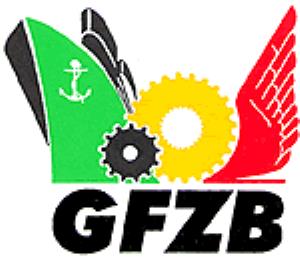 Ghana Free Zones Board which is aimed at promoting processing and manufacturing of goods through the establishment of Export Processing Zones (EPZs) and encourages the development of commercial and service activities at seaport and airport areas has licensed new 16 companies to start operation.
Chief Executive Officer of the Ghana Free Zones Board, Michael Okyere Baafi, has revealed.
He noted that the companies comprise foreign-owned company, joint ventures between some Ghanaians and foreigners and Ghanaian owned company.
Mr. Okyere Baafi noted that the board will be contacting foreign companies with the financial muscle to invest in the free zones enclave as a way of creating more jobs for Ghanaians.
He told chief Jerry Forson, host of Ghana Yensom on Accra 100.5 FM on Monday, that: "The Free Zones Act, Act 504, 1995 indicates that any company operating within the free zones enclave must employ more Ghanaians and we will ensure that it is done.
According to him, there are several incentives within Ghana's free zones enclave which will attract foreigners to invest in the Ghanaian economy as a way of creating jobs for the youth.
He said apart from the 10-year tax holiday the companies enjoy, they also don't pay withholding tax or duties on materials they import into the country.
"The free zones is championing the agenda of local persons to enable Ghanaians to improve their lifestyle. We will target investor promotion, we will target people who have the financial muscle to come and create jobs for Ghanaians."
He added that there are a number of incentives that attract foreign investors into Ghana's free zones enclave. You enjoy 10 years tax holidays, you also don't pay withholding tax import and export tax or duties on raw materials.
The Ghana Free Zones Authority [GFZA] was established on 31st August 1995 by an Act of Parliament to enable the establishment of free zones in Ghana for the promotion of economic development, to provide for the regulation of activities in free zones and for related purposes.
Ghana, a Commonwealth member country, has over the years made positive progress as a result of policy reforms, which have improved macroeconomic performance and created a business environment conducive to the reduction of the cost of operating a business. The Ghana Free Zones Programme has come therefore to represent an important tool for Government in promoting Ghana as an ideal investment destination.