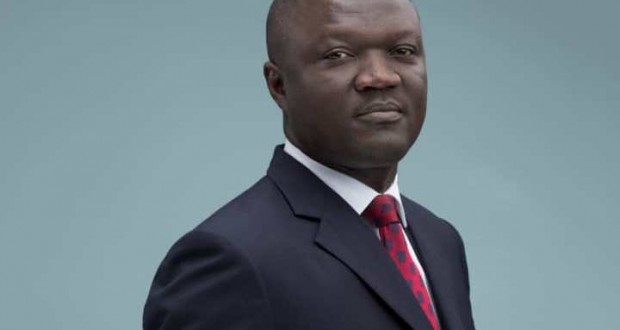 First National Bank in collaboration with the Ministry of Finance, Ministry of Environment and other related state agencies will be holding a green bond workshop in Accra, this week.
The move is in an effort to develop innovative solutions to finance projects with a positive social, climate and environmental impact in the Republic of Ghana.
A green bond is effectively an instrument that allows for the channelling of resources towards financing projects in sectors such as renewable energy, energy efficiency, waste and water treatment and access to essential needs such as housing and finance.
The Ministry is exploring the potential to develop a framework under which it can issue green and socially responsible sustainable bonds that will be designed to allow the Republic of Ghana to continue to make strides in its achievement of the Paris Climate Agreement and the United Nations Sustainable Development Goals (SDG).
The UN Sustainable Development Goals is essentially a call to action to end poverty, protect the planet and ensure that all people enjoy peace and prosperity and is an initiative that is very dear to the heart of the Government and the Ministry of Finance.
The SDG, in essence, builds upon the successes of the Millennium Development Goals that was developed under the leadership of Kofi Annan, when he was UN Secretary General. The Millennium Development Goals emanated from Kofi Annan's March 2000 report "We the Peoples – The Role of the United Nations in the 21st Century", a report that has now become widely known as the Millennium Report.
Mr Samuel Akhurst, Director of Debt Management Division of the Republic of Ghana said "Sustainable bonds provide an opportunity for the Government to make progress in the action plans set out in the Millennium Report, which was established by Kofi Annan, this presents an opportunity for the Government to continue to honour his legacy and uphold its principles whilst also fulfilling its duty to the people of Ghana."
Capital Markets and investment experts from First National Bank, Rand Merchant Bank, Lion Head Global Partners and the Climate Bond Initiative will gather with the Ministry of Finance and select state agencies to identify avenues to develop the green bond market in Ghana and to unlock ESG funding, enabling the Government to continue to make progress to meet the objectives set out in the Paris Agreement, to which Ghana made history by signing alongside 170 other countries on April 22, 2016.
The Paris Agreement sets the ambitious goal of limiting global warming to "well below" two degrees Celsius above preindustrial levels and binds countries to the promises they made to cut greenhouse-gas emissions.
Mr. Victor Yaw Asante, Head Commercial, Corporate and Investment Banking said, "the time has come for the country to explore scaling up finance for environmentally friendly development projects including infrastructure that impacts climate change and support the transition to a low carbon emission economy. We as a bank have very rich experience in this area, having arranged the Continent's first Green Bond for the IFC and City of Cape Town. We want to provide our expertise and leading position in the Africa Debt Capital Markets space to the government of Ghana."
"We have invited our team of experts to steer the discussions. We are happy Ghana is seriously considering issuing green bonds and we are happy to be part of this process.  It is time we make a conscious effort in line with the rest of the world and work towards building a low-carbon future by using green bonds to finance climate friendly projects that also provide social benefits i.e. waste management, energy efficiency, clean transportation and many others." Mr. Asante added.
Green bonds are specifically earmarked capital market instruments to be used for climate and environmental projects.
These bonds are typically asset-linked and backed by the issuer's balance sheet. They are used to raise funds towards projects that provide climate-mitigation, adaptation and other environmentally friendly projects.
Last year, Issuers came from 37 countries, with ten new entrants including Nigeria, Argentina, Fiji, UAE, Malaysia, Lithuania and Switzerland. Currently, Africa is lagging behind in green bond issuance volume, however some progress seems to be made with the Nigerian Government issuing the Continent's first Sovereign Green Bond, as well as other Issuers on the Continent including City of Cape Town and the IFC, which RMB (the Investment Banking arm of First National Bank) acted as Arranger.
The demand for green bonds continues to outstrip supply, with large oversubscription being common place.
This demand is stemming from both investors with and without green bond mandates.
This instrument provides a great opportunity for Energy companies, automotive and even consumer goods and technology companies to unlock finance to make sustainability investments that also provide a social benefit.
First National Bank Ghana is a subsidiary of South Africa's FirstRand Group which is the largest bank in Africa by market capitalisation listed on the Johannesburg Stock Exchange – Africa's largest bourse.
First National Bank is leveraging off the experience and financial muscle of its parent company to excel in Ghana.
–
Source: First National Bank