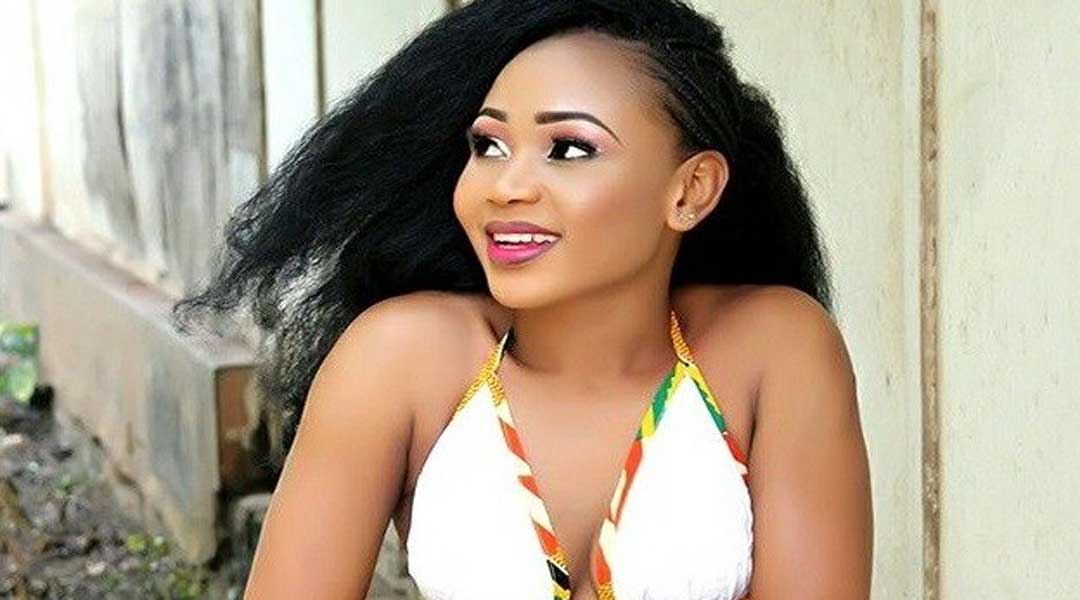 The Court of Appeal presided over by Justice Anthony Koffie, Justice Eric Baah and Justice Bright Mensah has set aside the 90 days custodial sentence imposed on Ghanaian socialite, musician and actress, Rosemond Alade Brown popularly known as Akuapem Poloo.
Instead, the musician cum model has been fined an amount of Ȼ12,000.
In reaching its final decision, the Justices noted that the trial circuit court did not err in law per its prison sentence on the actress however they expressed concern about the length of the prison term relative to the fact that the actress had a child who is quite young and also because she is a single mother tasked with the sole responsibility of the child's upkeep thus sentenced her to a fine instead per her 3 charges.
On December 1, 2021, The Accra High Court dismissed an appeal filed by Social Media Personality, Rosemond Brown, popularly called Akuapem Poloo, in which she was challenging her 90-day custodial sentence.
She thus went back to the Nsawam Medium Security Prison to complete the remaining 82-days left of her sentence and spend about 5 days.
The Court while affirming the Circuit Court's decision of April 16 said the 90-days custodial sentence imposed on her was not excessive and harsh.
"The court will only interfere if the court is convinced that the sentencing is manifestly excessive. The sentence was not manifestly excessive, and this court will not interfere with the court's sentencing. This appeal is dismissed," the presiding Judge, Justice Ruby Aryeetey said.
The Court also ordered that her son be kept in the care of any competent person in her family.
Background
Rosemond Brown was given a 90-day jail term by an Accra Circuit Court after she pleaded guilty following her social media post of a nude photo with her seven-year-old son in June 2020.
She was facing three charges of publication of obscene materials, engaging in domestic violence (conduct that in any way undermines another person's privacy or integrity), and engaging in domestic violence namely conduct that in any way detracts or is likely to detract from another person's dignity and worth as a human being.
However, on April 19, 2021, her lawyer, Mr. Andrews Vortia, filed an appeal at the Accra High Court to challenge the ruling of the Circuit Court after describing her earlier sentence as harsh.
She was subsequently granted an GHC 80 000 bail with two sureties on April 21, 2021.
Source: DennisLaw