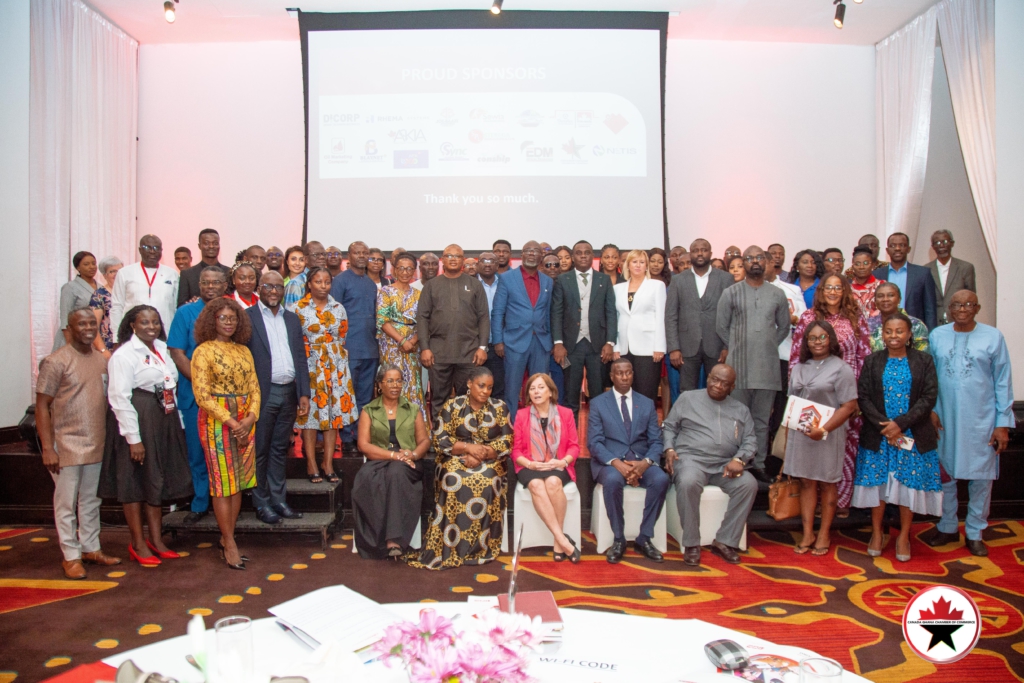 The Canada Ghana Chamber of Commerce has held the 3rd edition of its CEOs Connect in Accra with a key focus on trade and investments to rapidly grow the Ghanaian economy.
The event brought together Chief Executives and Directors of various public and private organizations including members of the Chamber. The programme was on the theme: "Financing and Growing Businesses".
Speaking at the summit, Deputy Minister of Trade and Industry, Nana Ama Dokua reiterated the government's commitment to expanding the economy through international trade and investments to boost foreign earnings.
Delivering the keynote address, she encouraged Ghanaian businesses to leverage international business treaties to access and explore its full benefits.
She also urged businesses to take advantage of the opportunity presented through international treaties.
"In recent times, Ghana has signed on a couple of international trade agreements including the African Continental Free Trade Agreement, WTO trade facilitation agreement and the interim Economic Partnership Agreement. As a leader in the trade and industry sector, I would like us to take a keen interest in these international agreements and explore them to benefit our businesses", she advised.
The Chief Executive of the Ghana Investments Promotion Center, Yofi Grant added that Ghana needs to improve the business environment to attract more foreign direct investments.
According to him, businesses can leverage these as an alternative funding source.
Managing Director of the Ghana Stock Exchange, Abena Amoa, also urged Ghanaian businesses that are in need of long-term capital to tap into pension funds to support their businesses.
The High Commissioner of Canada, Martine Moreau, reiterated Canada's commitment towards helping Ghana and Africa achieve the aims of the African Continental Free Trade Agreement.
Existing corporations were urged to delegate and assist small businesses to grow into becoming multinational companies.
Also in attendance was the National Coordinator of the African Continental Free Trade Agreement, Dr Fareed Kwesi Arthur; Chief Executive of the Ghana Exports Promotion Authority, Dr Afua Asabea Asare; Chief Executive of UMB, Nana Dwemoh Benneh and Executive Director of Reality Capital, Odoi Yemoh.
The Canada Ghana Chamber of Commerce CEO's connect focused on financing and growing local businesses in the country and deliberating on good ways to support small businesses in the country.
Small businesses were admonished to leverage partnerships to ensure their growth.
Source: myjoyonline.com