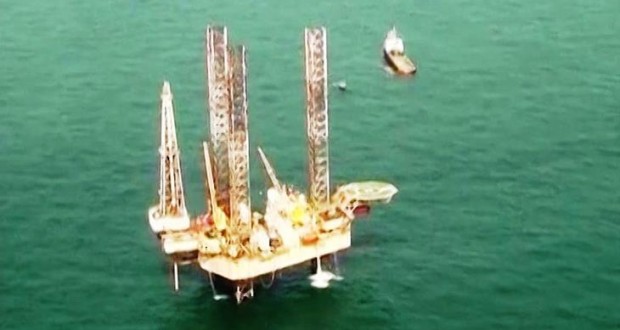 The African Centre for Energy Policy (ACEP) is demanding answers over the existence of direct negotiations in the allocation of oil blocks.
In ACEP's view, this contravenes aspects of the law which states that a petroleum agreement shall only be entered into after an open, transparent and competitive tender process.
The energy think tank says the government must be clear and provide the basis for resorting to direct negotiations for available oil blocks.
ACEP's comment follows the launch of the maiden bidding licensing rounds by President Akufo Addo on Monday [October 15, 2018].
"If there are reasons that justify the exercise of discretions in section 10 (9), those reasons should have been adduced at the time of the announcement to prevent speculations on why the ministry decided to carry out direct negotiations," a statement from ACEP said.
Meanwhile, ACEP has lauded the government for its decision to undertake competitive bidding for oil blocks henceforth.
A statement from ACEP commending the government said: "This milestone is the result of a long journey of considerable engagement since 2013 when a more progressive draft of the Petroleum (Explorations and Production) Bill became available to the public."
The exercise is also in fulfillment of the governing NPP's manifesto to protect Ghana's oil revenue and use it for the benefit of Ghanaians.
Again, ACEP commended the Ministry of Energy for its swiftness in getting some laws and regulations passed over the past nine months.
"This year, the Ministry of Energy has accelerated the processes to operationalize the transparency requirements of the Act to ensure that the key requirement for open and competitive bidding for petroleum blocks is not deferred and public access to Petroleum Agreements (PAs), is not restricted. In January, the ministry launched the Petroleum Register which has become the repository of all PAs, Permits and Authorizations. Subsequently the Licensing Round Committee was established to operationalize the licensing requirement in the Act 919."
ACEP added, "The Ministry also drafted, engaged stakeholders and submitted the Petroleum (Explorations and Production) (General) Regulations to Parliament which was passed in August this year.  The regulations meet significant transparency benchmarks including the provisions for the publication of Beneficial Ownership (BO) of companies Ghana enters into PA with. This makes Ghana the first in ECOWAS and the second in Africa to have legislated BO disclosure requirements in the Oil and Gas sector. These are commendable efforts to ensure that PAs provide optimal benefits to the country."
The energy think tank further maintained that it will continue to monitor the implementation of the Act 919 and the award processes initiated by the government to ensure there is satisfactory compliance with the transparency requirements of the law.
–
Source: Citibusinessnews.com/Ghana