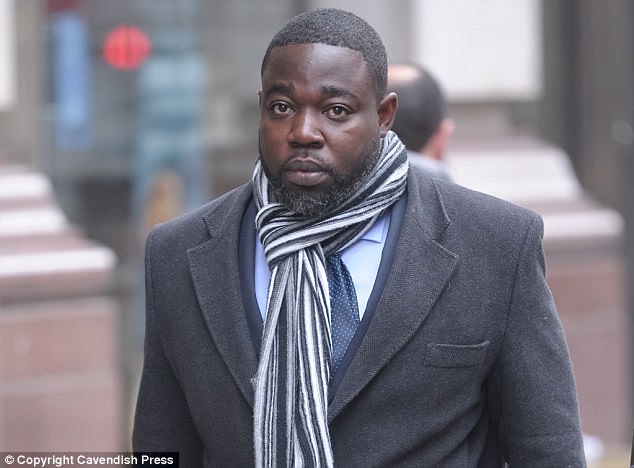 A married UK-based Ghanaian doctor has found himself in trouble for convincing a patient to have s*x with him by saying "it would help relieve her multiple sclerosis", a tribunal heard.
Dr Kwame Somuah-Boateng, 43, is reported by MailOnline to have "told the woman intercourse would stimulate the muscles in her legs", saying: 'Trust me, I'm a doctor.'
The website adds that 'the doctor and his patient, who was in her 30s, would meet for s*x in his hospital sleeping quarters," the Medical Practitioners Tribunal was told.
During the affair which lasted for six months, Dr Kwame Somuah-Boateng who was married vowed to marry her and have a son with her, even though he already had a wife and daughters in Ghana.
Somuah-Boateng is accused of claiming that intercourse would 'help her pelvic floor muscles because they were weak'. He said it would help her 'to feel normal, feel like a woman', the tribunal heard.
The affair only came to an end when the patient discovered she might be pregnant–following which the doctor is said to her his "wife would kill the baby."
And "when the woman thought she had miscarried, he allegedly tried to have s*x with her again," the report said.
The women, patient A, gave evidence at the Tribunal, saying,"if I had known that what was happening to me was something dreadful… I would have had the police at my door."
"He told me s*x was good for my condition numerous times. Initially, I thought it was going to help me get my feelings back – I just wanted to be normal again."
She added: 'I thought he was the only one I could talk to about the condition because he was telling me he understood it.
'At the time I thought the relationship was normal. He made me feel safe and he made me think that I couldn't speak to family or friends about my condition and told me not to look things up on the internet.
'I thought, "Wow, isn't it great to have your own personal doctor looking after you?" Now I feel like I was groomed into a relationship.'
Dr. Sonuah-Boateng denies the allegations–claiming the woman contacted him looking to start a s*xual relationship.
In 2015 Dr Sonuah-Boateng stood trial at Croydon Crown Court for attempted rape and s*xual assault against the same woman but was cleared.
The trial continues…